The Cottages
All the Bed and Breakfast cottages are named after flowers and herbs, which, like her garden, reflect Sonya's love for aromatic things. Inspired by her simple country lifestyle, the Bed and Breakfast facility was born out of insistent pleas from guests to stay awhile longer in Sonya's private sanctuary.
Many guests have already vowed to return for the simple joys it offers, like waking up to the smell of flowers, languishing in bed from last night's soothing massage, contemplating in the undisturbed solitude that surrounds each cottage, relaxing by the charming bay windows that open to a resplendent view of nature, enjoying the warm hospitality of Sonya and her staff—and other delightful discoveries that has made a stay at the B&B a unique experience for every person.
We do not have noisy air-conditioners or TV sets, but you'll wake up to nature's splendor in full view right outside your window. Breathe in FRESH, unpolluted air from the abundant trees that surround the property. Experience the serenity of country living. Just GET AWAY FROM IT ALL! This is the perfect moment to yield to the simple joys of life… and practice the ART OF DOING NOTHING.
Accommodations
Rates
14 cottages, 18 rooms
open all year
Php 3,000 per person net on WEEKDAYS
Php 3,400 per person net on WEEKENDS and HOLIDAYS
Php 5,000 for SINGLE OCCUPANCY
Every stay comes with a complimentary early DINNER or LUNCH, with full BREAKFAST.
a RESTAURANT serving organically grown, pesticide-free veggies and edible flowers daily picked from our 5 greenhouses
a  PANADERIA where bread is baked fresh everyday
several SHOPS where you can buy organic plants, fruits, bath products, and a trinket or two to take home
–  livelihood products from the community
–  Favorite finds (furniture hand-crafted by local artisans)
–  Apothecary
–  Country Store
Wi-Fi is available at the dining area.
CHECK IN : 2 PM
 CHECK OUT : 12 NN
The B&B has welcomed all sorts of people into its uniquely styled cottages—from the tired urbanite just longing for an escape from the city to the couple on their nth honeymoon, the traveler searching for a different kind of journey, the balikbayan who's just glad to be home, and the curious who is perpetually intrigued by how Sonya's lives out her philosophy of "the art of doing nothing".
There is something special here for every kind of guest to discover and relish.
The best time to go
The B&B has become a popular destination for a romantic getaway. One of the best times to spend the night at Sonya's is during the hushed nights at the beginning of the week, when the garden is quiet save for the crickets and their song, or the soft tinkling of glass chimes that signals the passing of breeze. The damp months of June to October lure the romantic with the murmur of falling rain and the resulting sparkle of a dew-draped garden.
There is something powerful yet ineffable about Sonya's B&B that it has drawn families together for reunions, inspired bonding sessions among friends, even lured colleagues to conduct teambuilding activities here. Here, guests have rediscovered the lost "art of conversation". Perhaps it transports people to simpler times, when long conversations where more necessary than television, when time was a necessity rather than a luxury.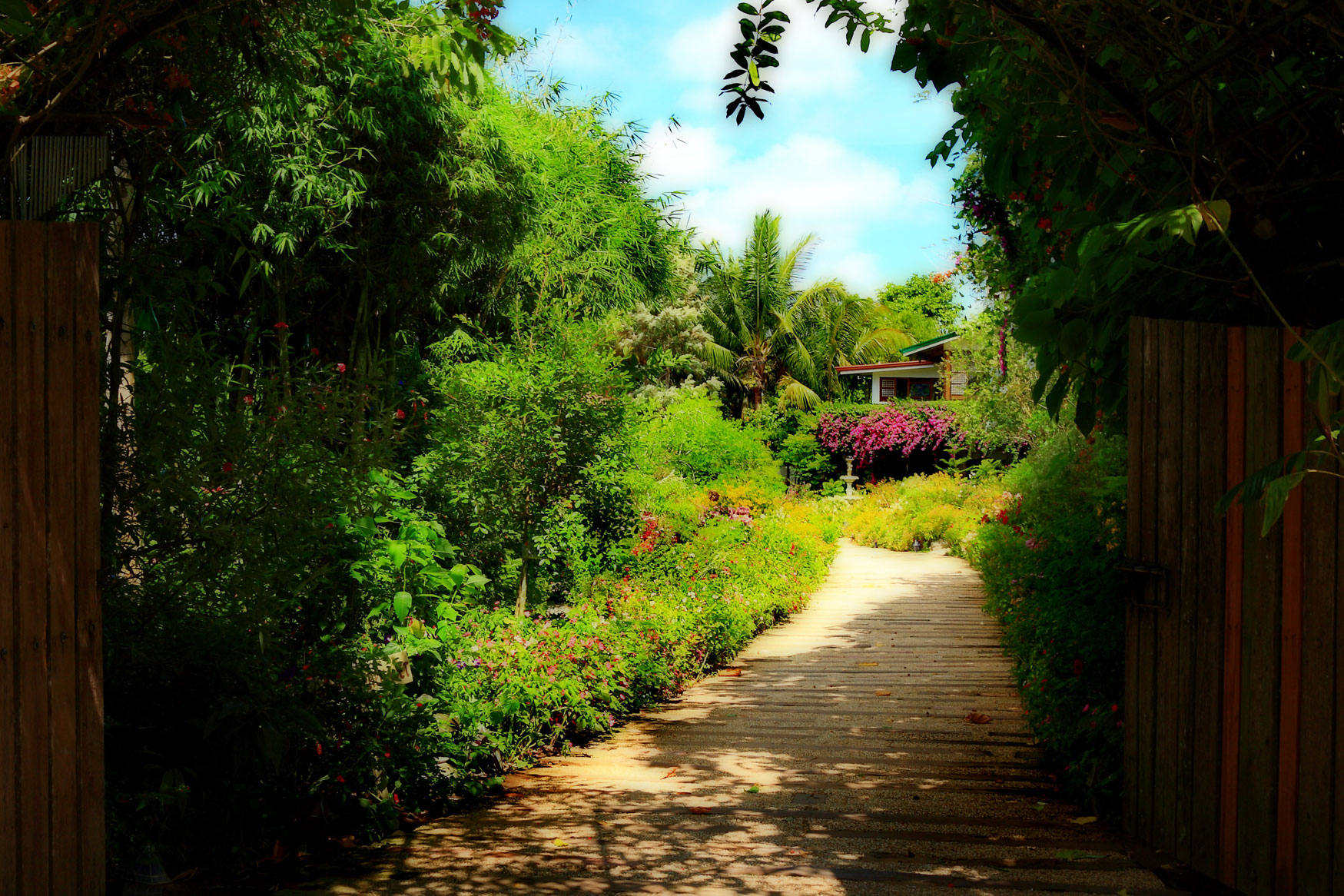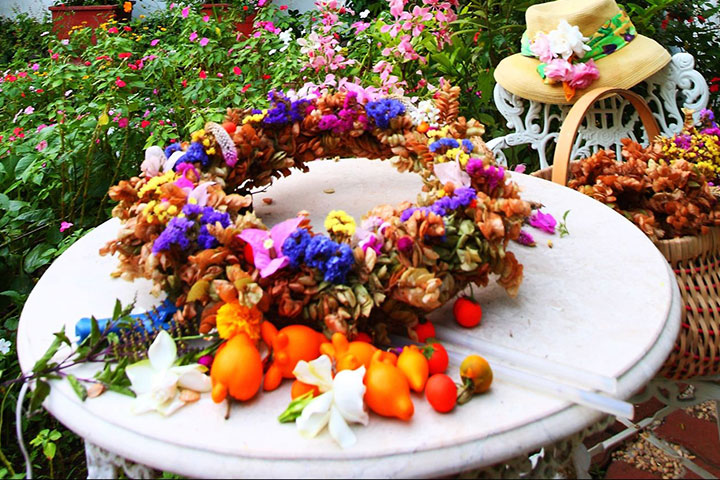 The Art Of Doing Nothing
For those who want to renew their inner selves, there are therapeutic and creative activities to experience. When she is available, Sonya herself conducts a yoga class for beginners to set the mood for a surreal restorative experience. These are only a handful of ways that guests of Sonya can experience a nourishment of body and soul at the B&B. The possibilities are endless.
FREE ART OF DOING NOTHING LESSONS:
Basic Gardening, Compost Making, Plant Propagation, Firefly watching (during mating season), Walking, Trekking, Tour of the Scented Greenhouse and Edible Landscape Gardens, Early morning meditation (inhalation of fresh unpolluted air & exhalation of carbon dioxide) and yoga for beginners (oxygen)
Memories from the Garden
Through the years, Sonya's Bed and Breakfast is a place I keep coming back to again and again. Still,…

To wake up in the early dawn to the sound of chirping birds and crickets, and the breathtaking view…

Keep reading

To be an overnight guest at Sonya's Garden is to awaken to all five senses… In a word, sensuous!

The cottage is gorgeous… Almost felt like I was in Spanish era. Very serene and romantic.

One of the best B&Bs. Even the massage is excellent!

Relaxing place to stay in. Amazing garden, friendly staff, delicious food, and excellent massage service.

Keep reading

At night the pathways and trees are lit with little sparkling lights that give a magical feeling to your…

The surroundings calm your body and soul. The rooms were airy and homey. Food was so yummy! Adobong pusit…

Keep reading

I've been coming back to Sonya's bed and breakfast for several years now and I never get tired of…

The food, the cottage, the garden, Sonya and the staff… everything that makes up Sonya's Garden including Sonya herself…

Keep reading

All i can say is WOW, you wouldn't want to leave this place.